Does your child dream, love design, art? Your child will need to learn design skills with Adobe Illustrator. So what is Adobe Illustrator? Why? Can learn Illustrator online? In order for your child to become a real designer, in addition to Adobe Photoshop specializing in image editing is the first step to learn, your child will need to learn Adobe Illustrator, combined with Adobe Photoshop to create highly effective works.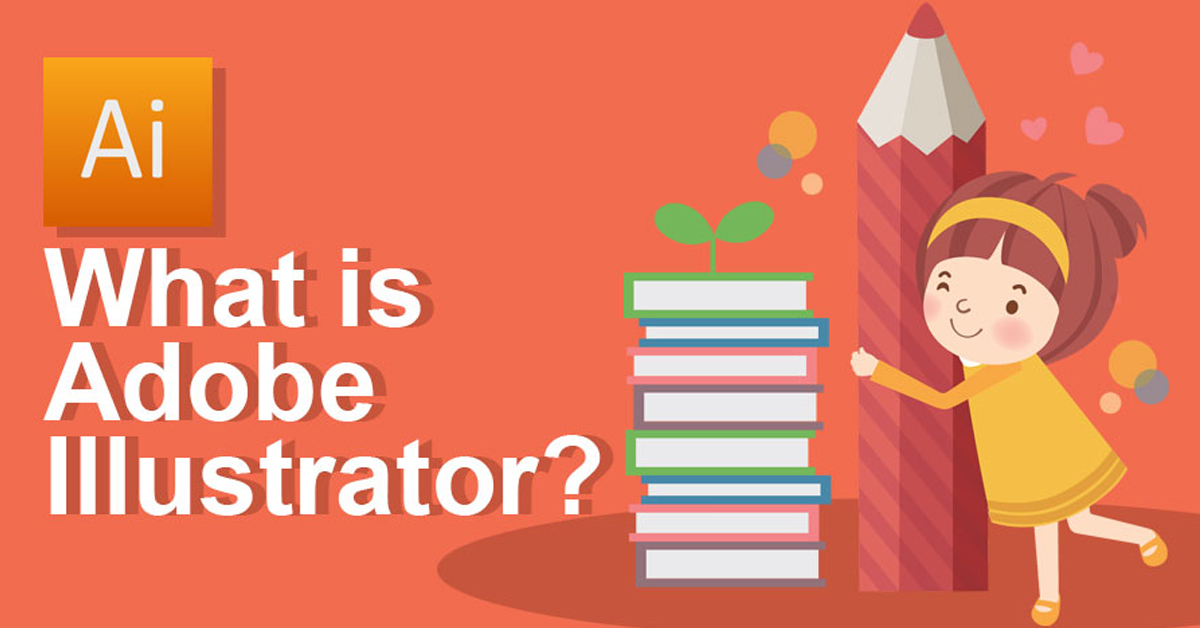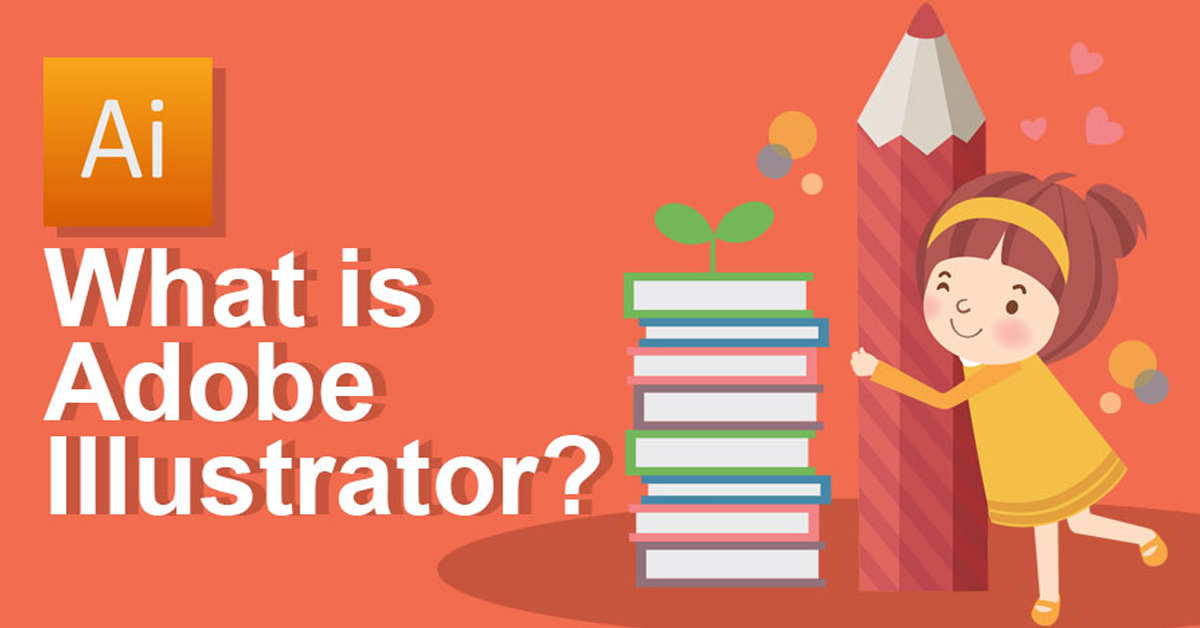 What is Adobe Illustrator?
Adobe Illustrator called Ai for short, is a fairly popular graphics software, it mainly manipulates vector graphics, allowing you to create and edit vectors, not bitmap images like Photoshop. Therefore, with Adobe Illustrator you can create a small file but print at a much larger size without any problem. Adobe Illustrator is a flexible program capable of providing fairly high quality final works. With the ability to create and edit objects easily, Illustrator is really suitable for graphic designers, fashion designers, animators, illustrators, comics….
Of course, if we have not used any design software, it is difficult to understand the above definition! Just imagine, when you have an idea in your head, instead of drawing on paper and then coloring, you will open your computer or tablet, open Adobe Illustrator, and draw that idea. Then you can immediately share that work on social networks or save it on my computer, unlike drawing on paper, it is difficult for you to send everyone to see or save. Understand Ai is an online drawing tool for children to unleash their creativity from comic characters, clothes, toys, or written characters the way they want, or sometimes they see an image they like on the internet, they will use Ai to draw along and save a separate file for printing at any sizes.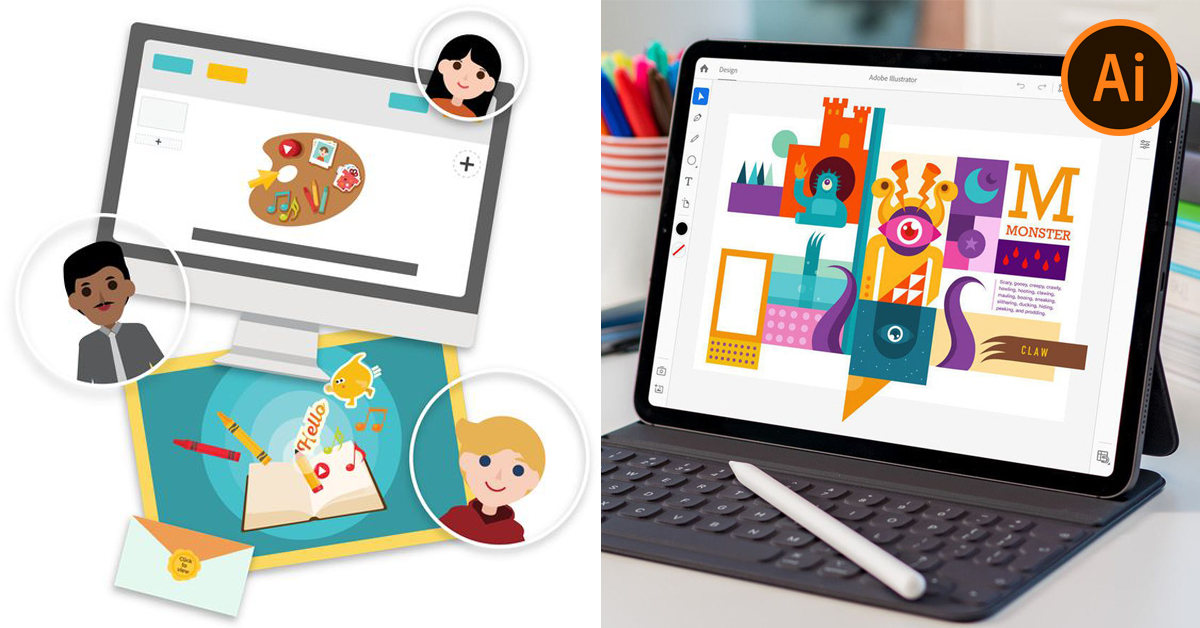 What for learning Ai? Can learn Illustrator Online?
They already have a basic understanding of what Adobe Illustrator is, but there's so much software that Adobe offers, so what for learning Adobe Illustrator? And to understand more deeply what Adobe Illustrator is, we will learn what Adobe Illustrator can do. There will be many interesting things around us created with Adobe Illustrator, you will be amazed!
Besides, Ai is very easy to download and learning online. There are many instruction videos or you can sign up for an Illustrator Online course for beginners, after 6 months, you can move on to advanced course.
Let's see what you can learn from the Illustrator Online course as below:
1. Freely creativity to express ideas
Adobe Illustrator is a vector-based program. This means your graphic can be scaled and no matter what size you want it to never get pixelated. You can create icons, web content, backgrounds, and vector art. You can completely express your ideas in any way you want, although you may have to start from zero, it's easier for you. If you know how to draw by hand, your sketches on paper when reprocessed with Adobe Illustrator are great. You really have the opportunity to create anything you want with Illustrator's tools. Because you can customize the size, when printing, people will always choose Adobe Illustrator and often use the CMYK color system, which is a combination of 4 colors: Cyan, Magenta, Yellow and Black. Adobe Illustrator works extremely well with this color system, You won't have any trouble with Illustrator's printing problems. You can even separate 4 colors to print each color separately (support for prepress when printing
2. Create Logos, symbols, personal signature
In all the works created with Adobe Illustrator, the logo is the one that comes first. With just text and the Pen Tool, or other basic shape creation tools, you can easily create many different shapes for your logo, and it is also easy to place on any background. that you want. Everything becomes so flexible. You can also choose any color that you think suits your logo. Adobe Illustrator is great because it's resolution independent and sizing up and down won't lose quality. Sometimes clients want a special color for their logo, and applying those spot or pantone colors in Illustrator is easy, especially if you need a quick change.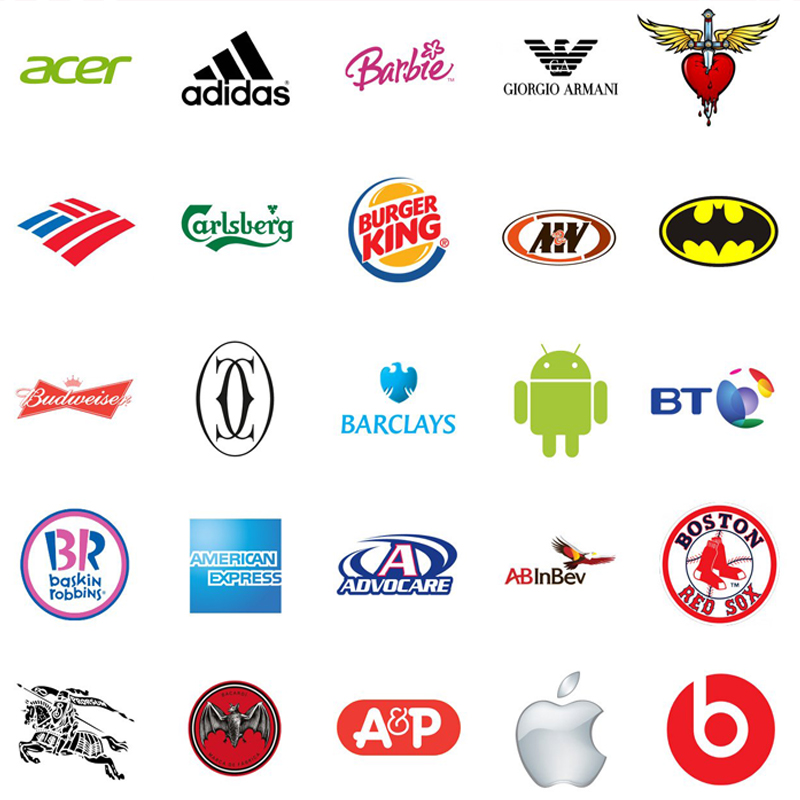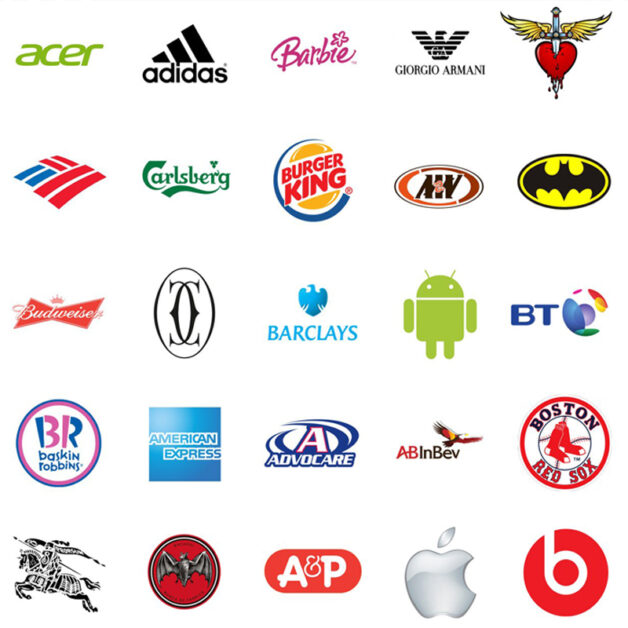 3. Create patterns, textiles or any objects
Are you loving templates and patterns? Maybe you want to create a pattern for textiles or for packaging. Illustrator has a Pattern Tool and creating those lovely patterns is simply fun! Drawings and objects can become more realistic with Adobe Illustrator. In addition to the basic shape creation tools, you also have the Gradient or Gradient Mesh tool, with mesh points and color points, to make your work look more realistic. These tools can help create a very smooth surface and even colors. You can also emphasize certain points or objects on your drawing. This will probably surprise and make a better impression on customers. In the printing industry, designing patterns on paper, packaging, fabrics, ceramics… Adobe Illustrator is the optimal choice to convert complex patterns onto the printer, edit, and clone at will.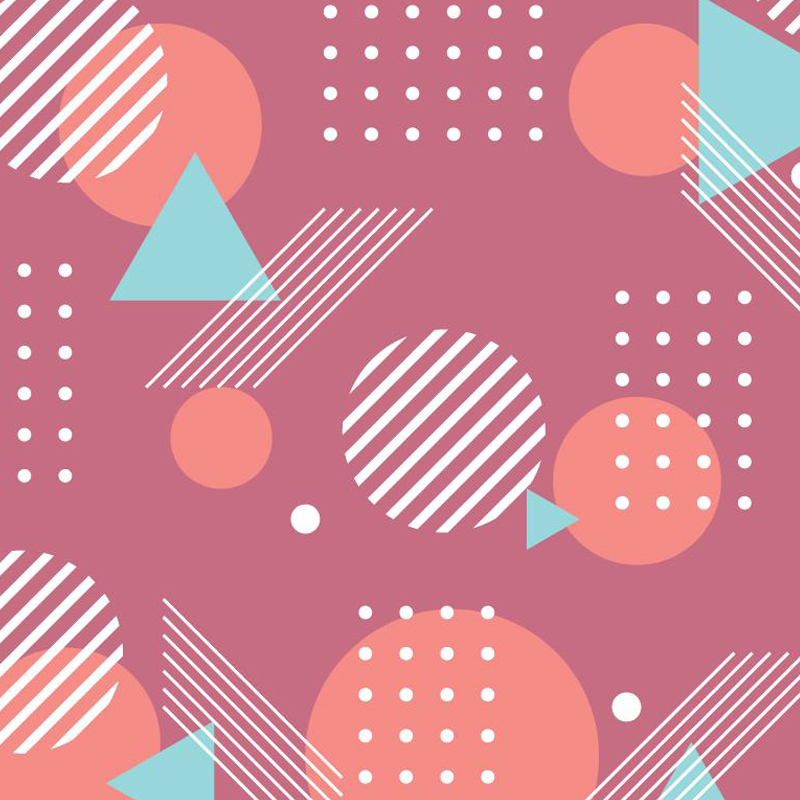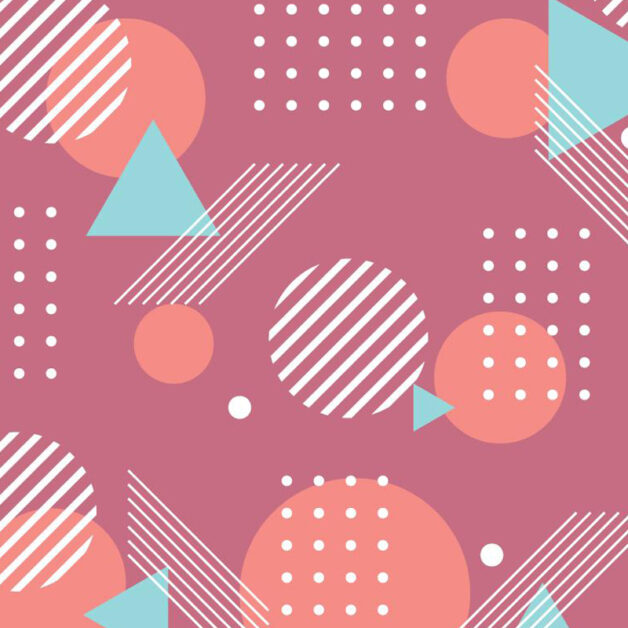 4. Create cartoons, comics
Do you have a cute cartoon idea? A monster waiting to be drawn? The Adobe Illustrator Pen Tool will be the choice and once you fill it in, all your little characters can come to life. Cartoon characters can be used as a logo for a brand, for a comic book or for any other purpose that is possible with Illustrator. You just create it with the Pen tool, use vivid colors, or simply add shadows with the Gradient tool. Illustrator is also handy to edit or change colors anytime you want. Most of the artists who draw comics or animators are very familiar with Illustrator software because when they sketch on paper, they can redraw on the computer and mix colors and create many different versions of the character.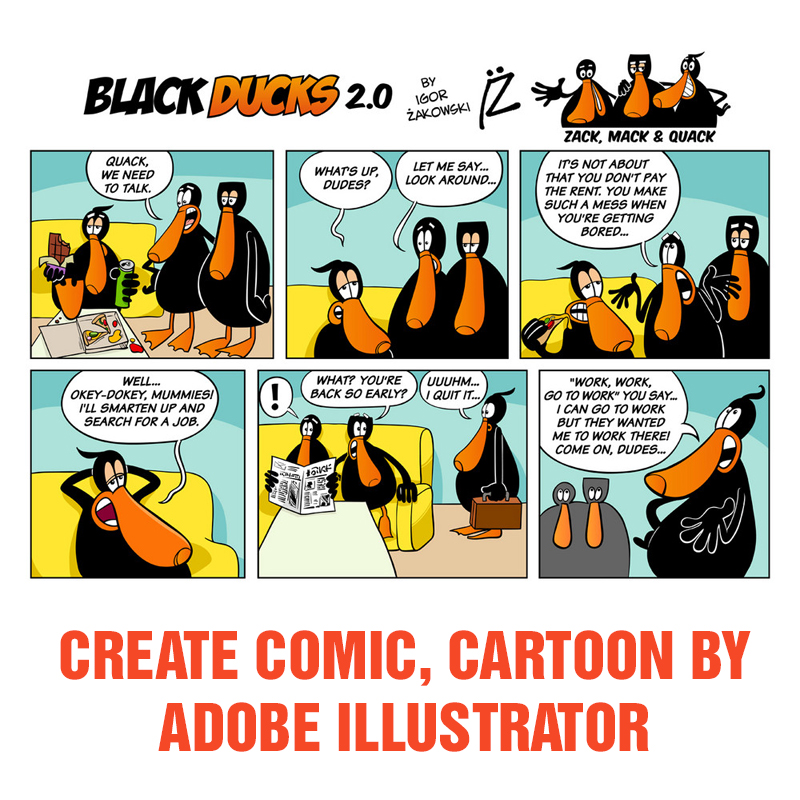 5. Draw an illustration, sketch or art online painting
With the ability to create brushes and thanks to their precision, Adobe Illustrator is the number one application for creating contours. If you have a lot of sketches and you want to turn them into digital line art, with Illustrator, "inking" becomes easy.
We will get acquainted with the concept of "online painting" which is a work drawn on Adobe Illustrator. If we want to see a work of art, we usually think of going to a museum or an exhibition. But online paintings, you can admire new works of art right from home through the computer screen. Or accidentally go and you see a too beautiful scene or image in order to be taken and immediately open Adobe Illustrator to redraw and change the colors and lines the way you want, the illustration is your own.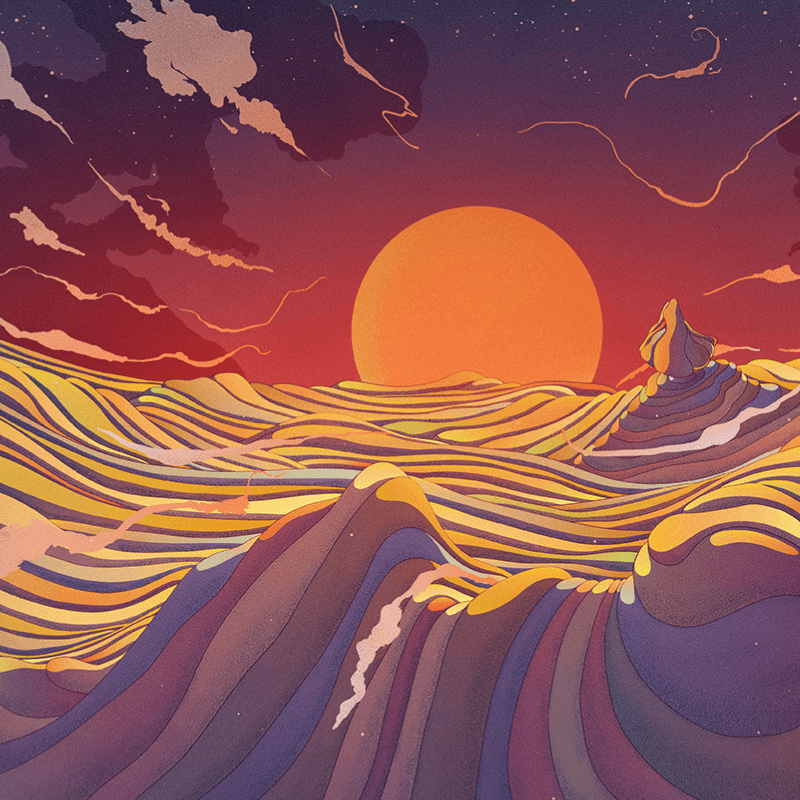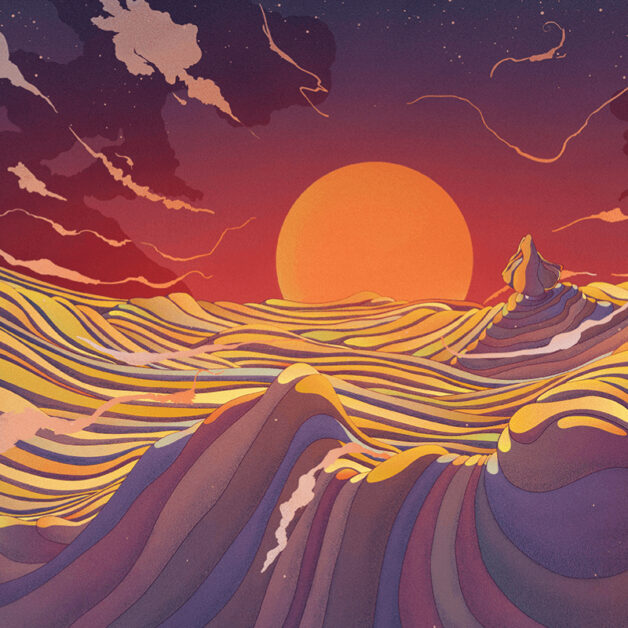 6. Draw icons, create typefaces
With Adobe Illustrator's excellent Grid System, you can easily create icons of various shapes. You simply use basic shapes like squares, circles, etc. It is easy to arrange and arrange on Illustrator's grid system, helping you to create beautiful icons for your designs.
7. Draw maps
Maps are very important to locate yourself or find directions to somewhere. It is very important and helpful for tourists and others who need help to navigate in the right direction. You can draw maps with Adobe Illustrator's Line and Pen tools to create paths and shapes of any point. At first, if you are new to using the Pen Tool, it may be a bit difficult for you, but if you practice and use it for a long time, you will find it really useful, you can easily edit and draw. whatever you want from the map. If you often use Google maps, you will understand to draw each street from the sanitation image, Adobe Illustrator will make it easy to put the map into this software.
8. Graphing
You often think of charts built into Excel, but if you are looking to go beyond the limits, create charts with other information, making presentations or reports more special than ever. Charts are often used on newspapers, magazines, websites, books, to show statistics about a certain issue. You can also easily create it with Adobe Illustrator simply by entering data and numbers. Besides, you can also decorate it with a few icons, shapes or rich colors. You will certainly easily create your charts and graphs with this program.
9. Support to design website user interface & reasonable layout
When creating a wireframe or look for a website, the ultimate goal is pixel perfection. With Adobe Illustrator, you can set this up with grids and snap everything into place. Illustrator offers a range of web and device profiles to start your design with, and the color space has been set to RGB, the units have been set to pixels, and "Align New Objects to Pixel Grid" is set up. turn on automatically.
Combined with Adobe Photoshop, this is an indispensable tool for any web developer. You can learn Adobe Illustrator even if you have no drawing or sketching skills. Everyone can learn its tool, and with that knowledge, you can create great graphic designs, pixel-standard website interfaces, logical layouts that are easy to see, and enhance the visual experience of your customers. visitor.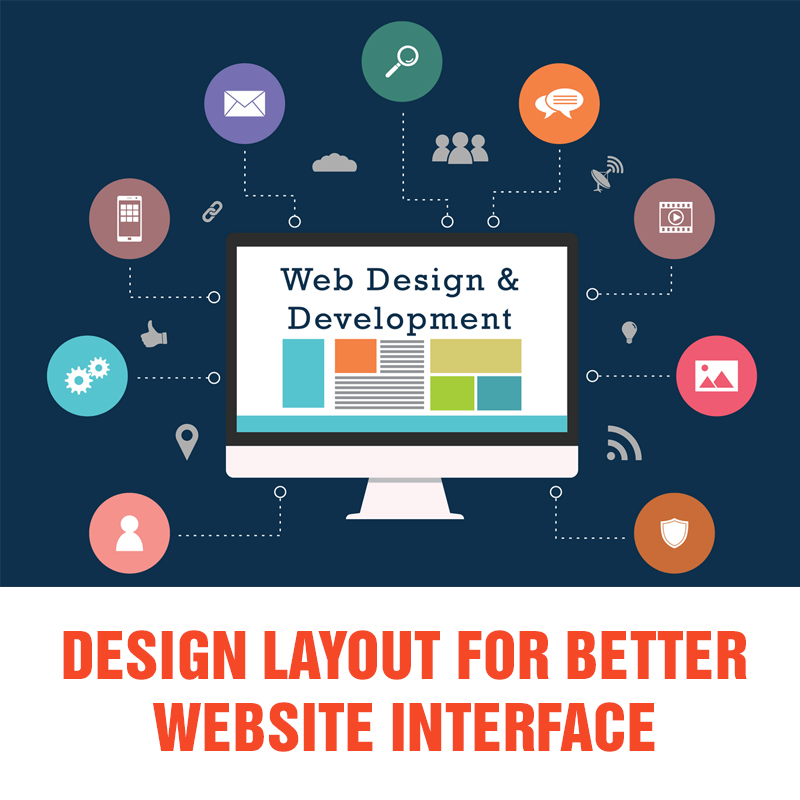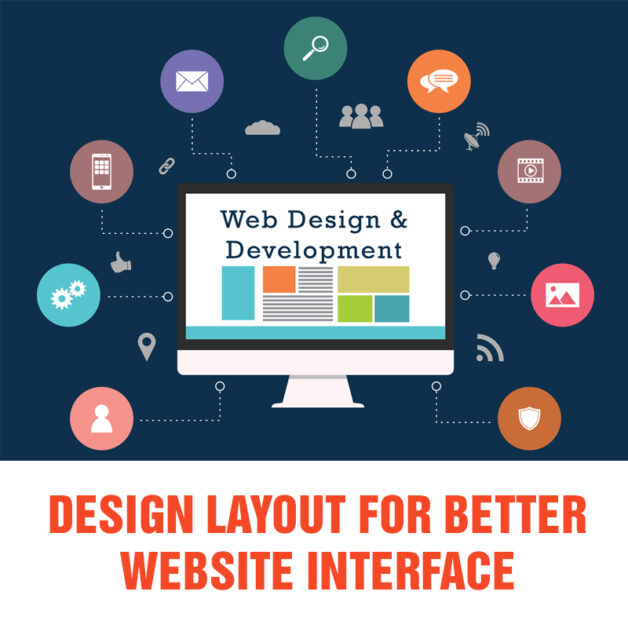 10. Save EPS, SVG files
Another advantage of Adobe Illustrator is the ability to save files with the file extension EPS. With an EPS file, you will have sharp printed works, which can ensure logos or detailed works such as brochures and posters. You should save your files to EPS before sending them to printing, to ensure the highest quality for your work.
SVG is great for web, it bypasses screen resolution issue and with all different devices you can export your image in SVG format and no matter what device it is viewed on, retina or not, it will look good. SVG is a simplified vector format and if you need a large graphic as a jpg or png it can be large in size. No one wants to wait for images to load in the browser. SVG is lightweight, and for a bit of fun, SVG is built with XML, the contents of an SVG file can be manipulated and styled and even animated, and it's all in code.
EQUIP DESIGN SKILLS FOR YOUR CHILDREN TO ACHIEVE THEIR FUTURE DESIGNER DREAMS!
DigiUni Junior is a trusted design and programming training center, providing multimedia graphic design course from basic to advanced for children from 9 to 18 years old. We believe that children as young as 9 can learn to design, and in fact we have young students starting their first year with Adobe Photoshop, who can already create their own images. projects themselves, according to their own ideas.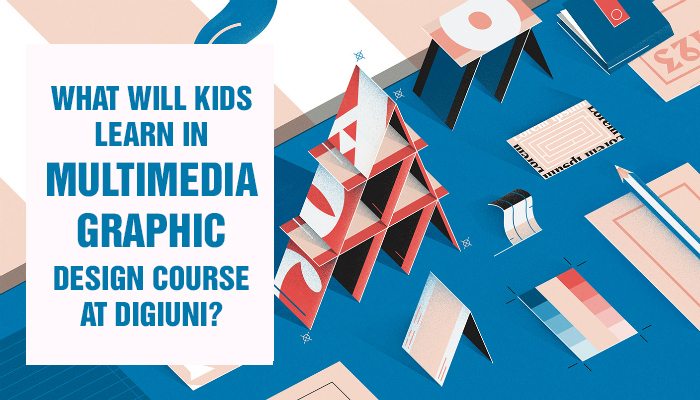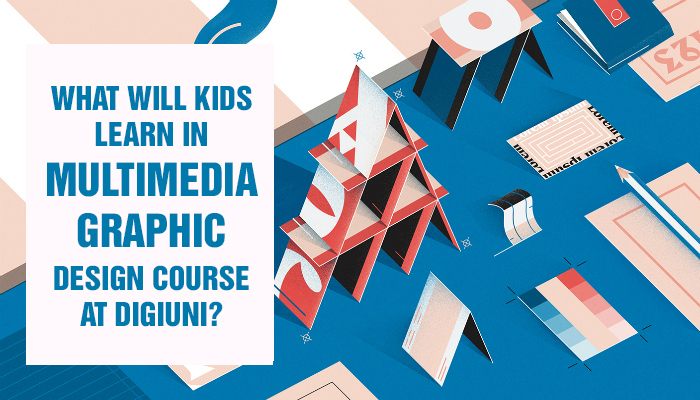 By project-based teaching method, young students will learn and practice continuously with professional teachers that are experienced in design and teaching. In addition, parents can monitor their children's learning progress through the homework system, feedback sessions after each module, class.
We currently have an online multimedia graphic design with a flexible program of only 2 hours / week, or study at school depending on the arrangement of parents and school.
To find out if your child loves design and have a better experience, we offer completely FREE trial lessons, parents should sign up for a trial class today.