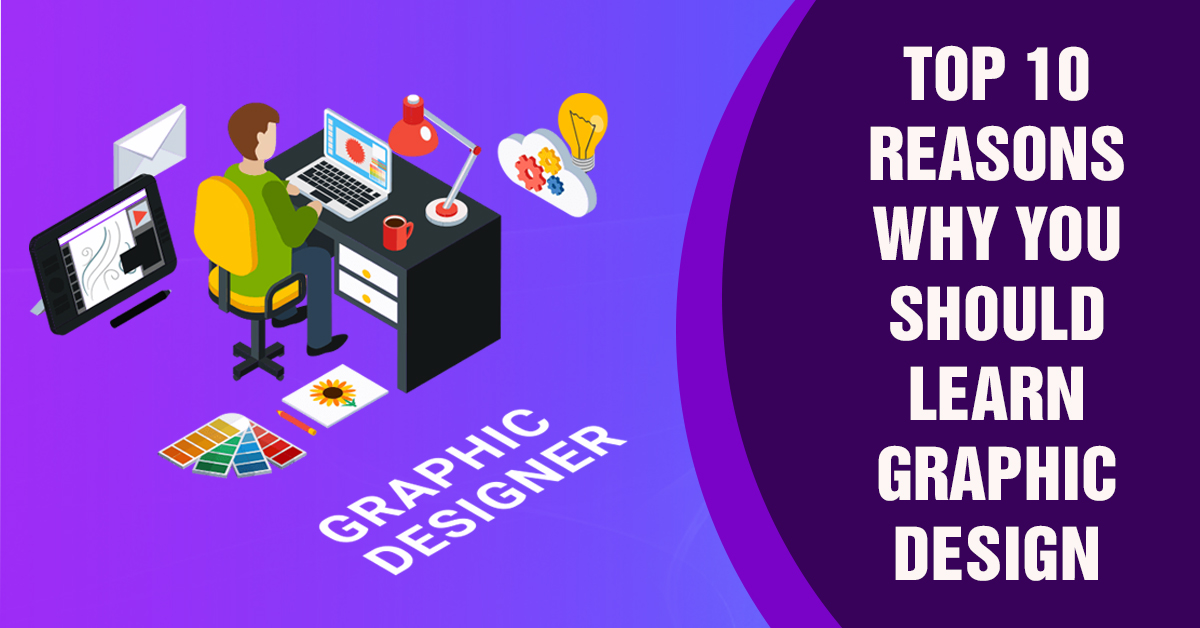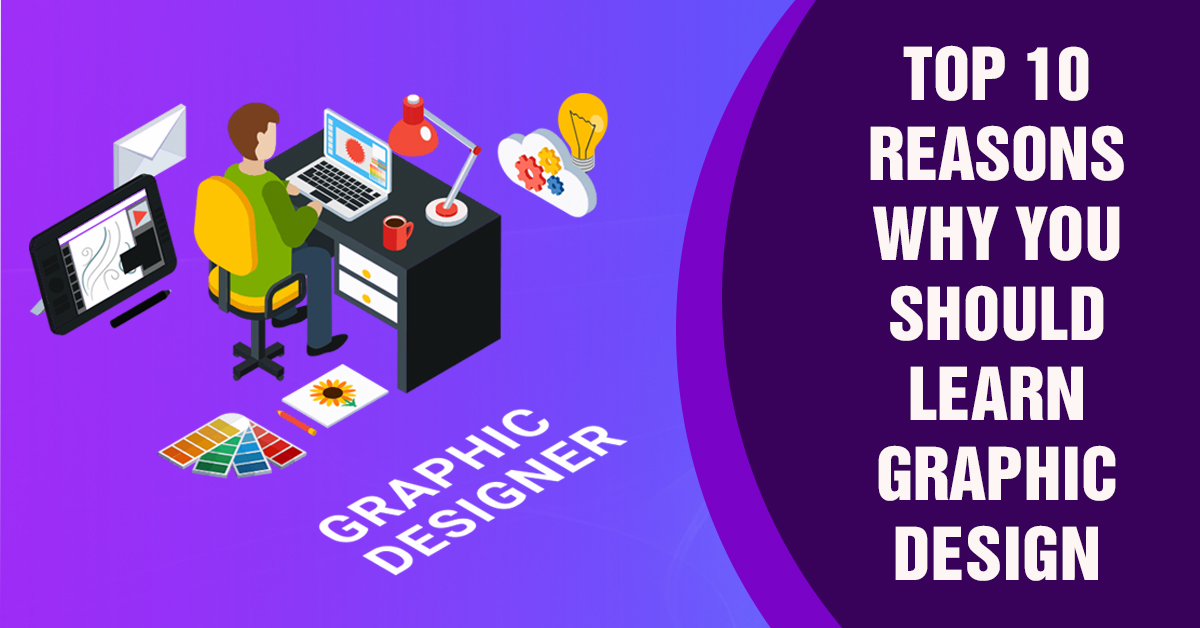 Have you ever asked your child what he dreams of doing in the future? If it's a designer, artist, filmmaker, or media producer, your child should learn graphic design from an early age. Children can learn graphic design at an early age, not necessarily waiting for them to finish high school and start studying at university/college.
It's strange when you hear that children study graphic design from the age of 10. But at DigiUni Junior, we have a lot of students who have been studying design since the age of 9. Your children can absolutely do it if they really loves design and the multimedia graphic design course will put their dreams in the right direction from the start.
Or even parents who plan to send their children to study abroad, hoping that their future children will work in an international environment, letting them learn graphic design is also a stepping stone to help them easily go further, live and find a good job in Vietnam. developed countries or freelance across borders.
When joining in a couse to learn graphic design, children will learn from basic to advanced, practice-based learning, and the teacher will make projects close to reality. They will designtheir own posters, banners, panels, invitations or comics they like, when they are more advanced they can edit videos and movie trailers like real filmmakers.
What about young people preparing to graduate from high school or working people who want to change careers? Whether you are a child or a teenager, a student or a working person, now is the perfect time to consider to learn graphic design. The world is your scallop if you know how to communicate ideas that inspire, inform or engage people.
Here are 10 reasons why you or your child should learn graphic design:
1. Many current and future job opportunities: You will learn skills that a robot or machine can never do
Graphic design is creative and requires human-led intelligence and ideas to meet trends, tastes and what was before. It will never be something a robot can imitate. Sure, created technologies will continue to make our lives easier as designers, but they will never replace us.
Graphic designers are always in demand of every organization and industry, especially those with digital skills. Students who study graphic design right from school can get freelance jobs, freshers are in demand after graduate and recruited always. You will be able to increase your self-worth in any workplace with design skill because it is essential for every other business. There are a lot of in-house graphic design jobs at famous brands like Apple, Google, etc. You may have the opportunity to become a web graphic designer, mobile graphic designer, software interface designer, application…. to designers of fashion, interior, architecture….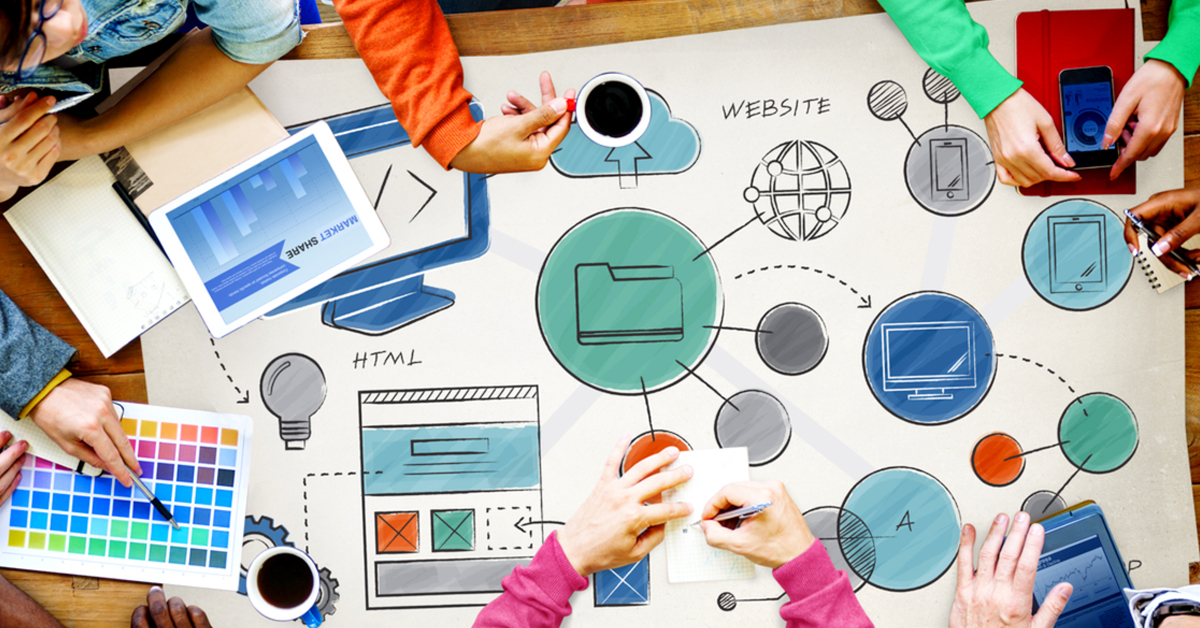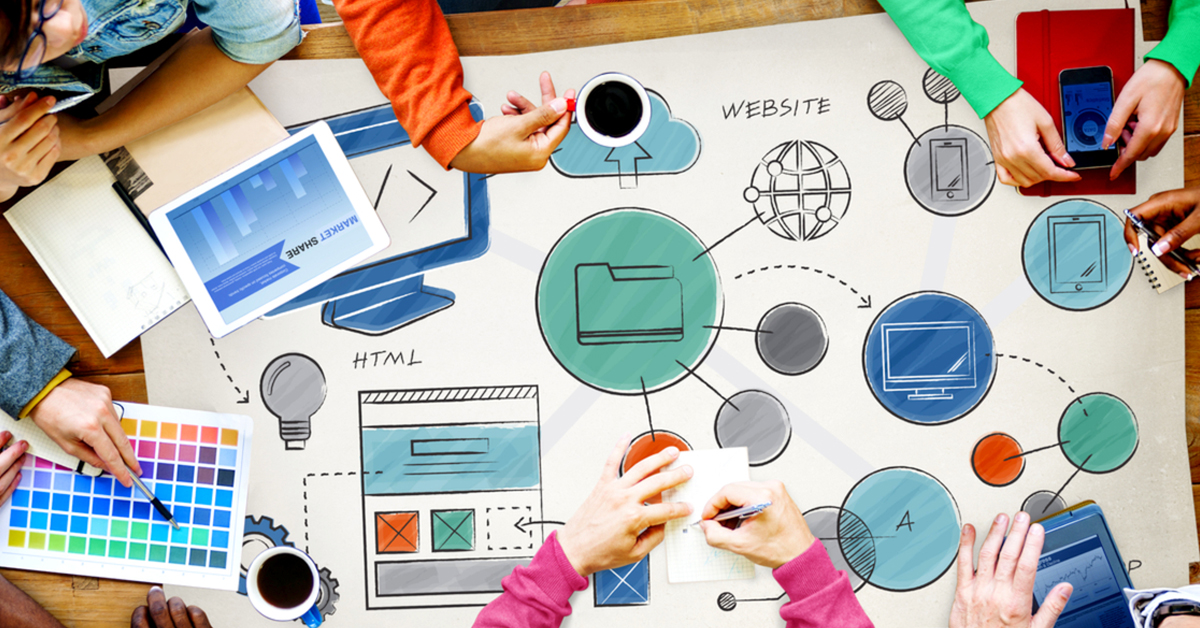 2. Share work results to the whole world, seek many opportunities to live and work abroad or across borders
As a graphic designer, you will be given a lot of tasks and you will create unique work that you can proudly share with the world. Looking past something you designed in context on a billboard or supermarket shelf always leaves a mark and your work can be seen by generations to come.
If you love adventure, explore the world and want to secure a job abroad, then graphic design is in demand everywhere. If you study abroad, you should consider to learn graphic design. In developed countries like USA, Australia, Canada, Singapore and EU, it is a profession that gives you a chance to qualify for a highly Skilled Visa approval.
If you don't like standing still, want to break through with many new projects, then why not work graphic designer abroad and enjoy the taste of travel. In the world of 4.0 without borders, designers can work, implement projects from Vietnam, connect and communicate with customers on the other side of the hemisphere from the US. Of course, if you are working in the field of communication & marketing, proficient graphic design skills help you easily score points in the eyes of international employers.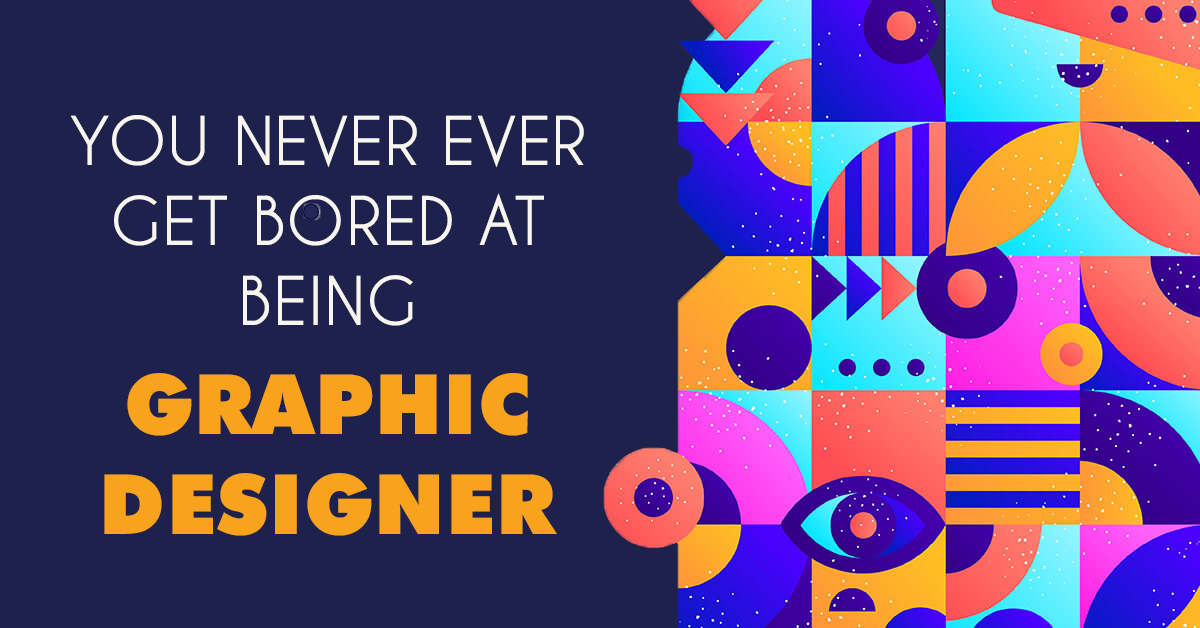 3. Every day is different, new, satisfying unlimited creative in your needs and passions.
Choosing a career in graphic design is always challenging with new projects and tasks every day. The life of a graphic designer is never dull, you will always be immersed in a world of unlimited creativity by new tasks every day, it could be designing for a social media campaign or design a logo for any business tycoon etc New projects constantly make you excited and can't sit still forever "in one place", always in the mood to enjoy working with the creative joy of "working as not working".
Although life will be full of "darkness" at times, you'll always have something to smile. Graphic design gives us daily opportunities to embrace our surroundings, think creatively, and absorb the most beautiful things life has to offer. It's a great career – one that you might not even feel like a job. From devising color palettes and solving the next big thing, from choosing the perfect font to having fun making the best weight paper – graphic design is a marvel.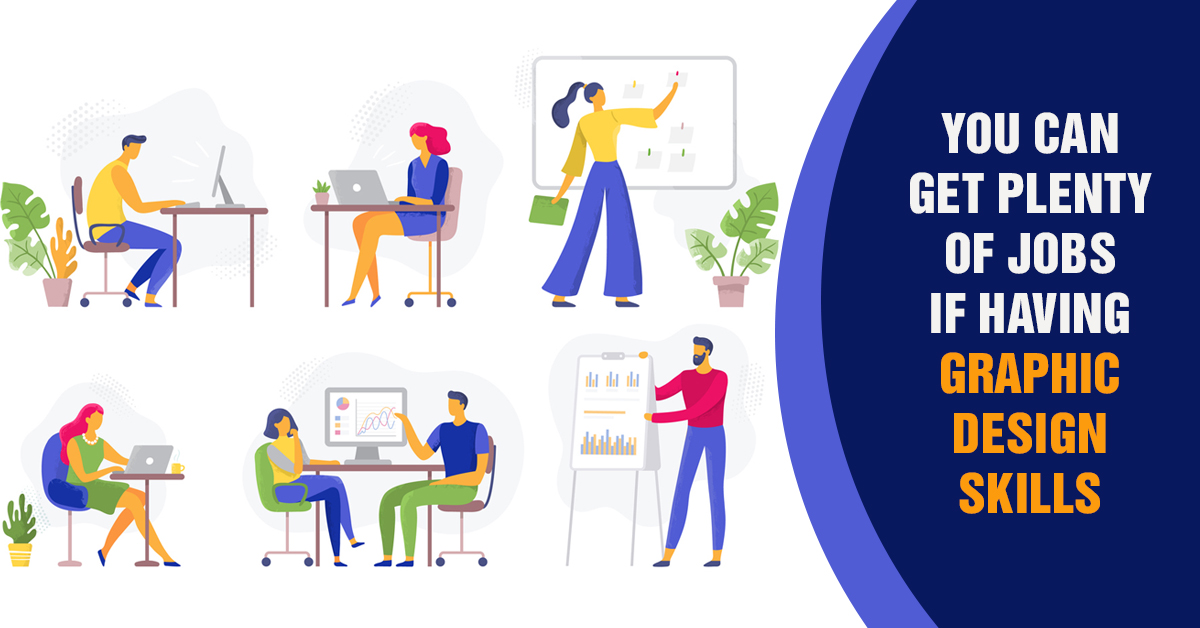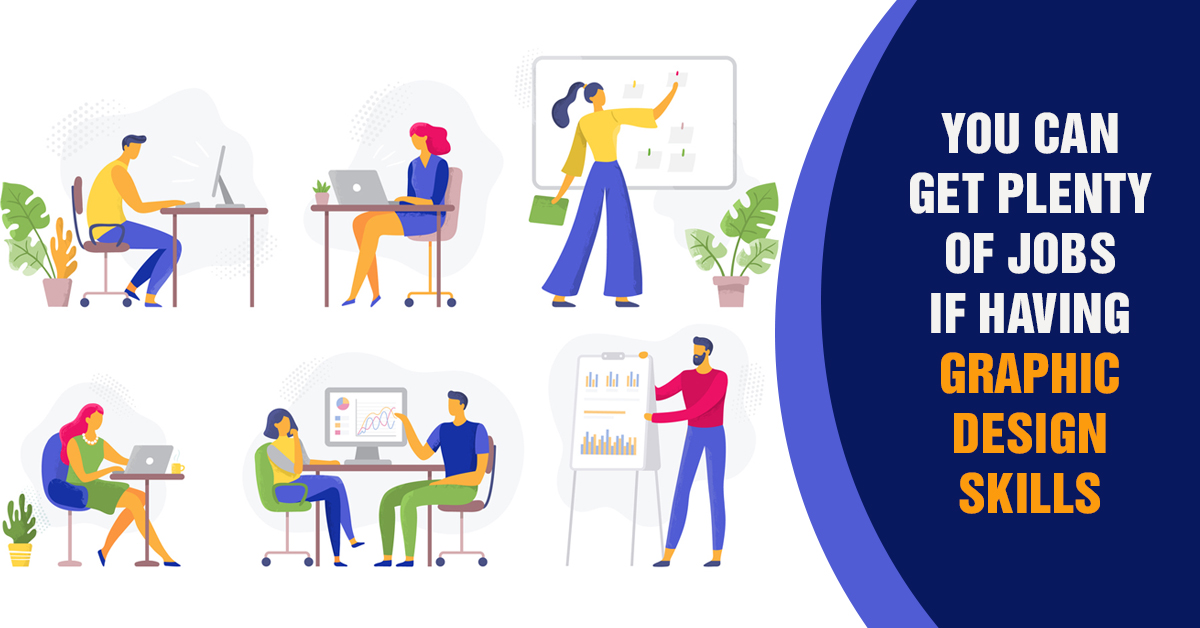 4. Work across multiple industries: You'll have the design skills and knowledge you need to work across multiple brands, industries, and positions at once if you want to.
Every industry is looking for good designers who can help them get their message across through art and design. Whether you work with different types of clients holding different projects or specialize in a particular area that appeals to you, the opportunities for designers are endless.
In addition to honing your typography skills and understanding how to turn emotional stuff into compelling work, a career in graphic design will most likely teach you how to be your own boss. Many designers learn entrepreneurship when they work for a studio or business, especially if the company is small and they get to witness daily struggles and challenges first-hand. You will be able to take on many roles, not just a designer, you will be involved in campaign ideas, execution, working with clients, etc. Graphic design gives you extra key. The key opens up opportunities for growth, surpassing the limits of your abilities.
5. Become a problem solver: You will solve problems every day, boosting your brain to live longer
With daily new tasks, graphic design keeps your brain active. It forces you to effectively tackle the problem that is challenging you and thus ensures you are operating to the best of your ability. So if you are someone who wants to keep your brain healthy, active and smarter, then graphic design can help you.
According to the latest findings in Neuroscience, your brain reaches its peak performance between the ages of 16-25 and that's when cognitive function declines Bummer. The good news is that we can train our minds to function better. After all, the brain is like a muscle and therefore it needs regular exercise.
Absolutely, graphic design makes your brain work a lot. It forces you to solve problems every day, which challenges you and thus ensures you are operating at your best. If you want to keep your brain strong, healthy, and perhaps smarter, then graphic design can help.
6. The key message is very important: Design and branding are closely linked, leading to marketing success and business profits.
Translation results
Graphic design is a necessary part of any business to convey their story. Graphic design doesn't just communicate words to your consumers, even when we choose simple design elements like color schemes or font choices, it can help portray emotions or feelings. message support.
While we are often talking about Generation X, Y or Generation K, analyzing consumer behavior, customer insight, psychology of each generation, you should know that these people cannot trust brands or big businesses in the traditional way of marketing as before. That's why design and branding are more important than ever. This need to create an image that will appeal to right target audience and ensure that design be treated with the respect it deserves. Your job as a designer captures hearts and minds through your creativity. How interesting it is!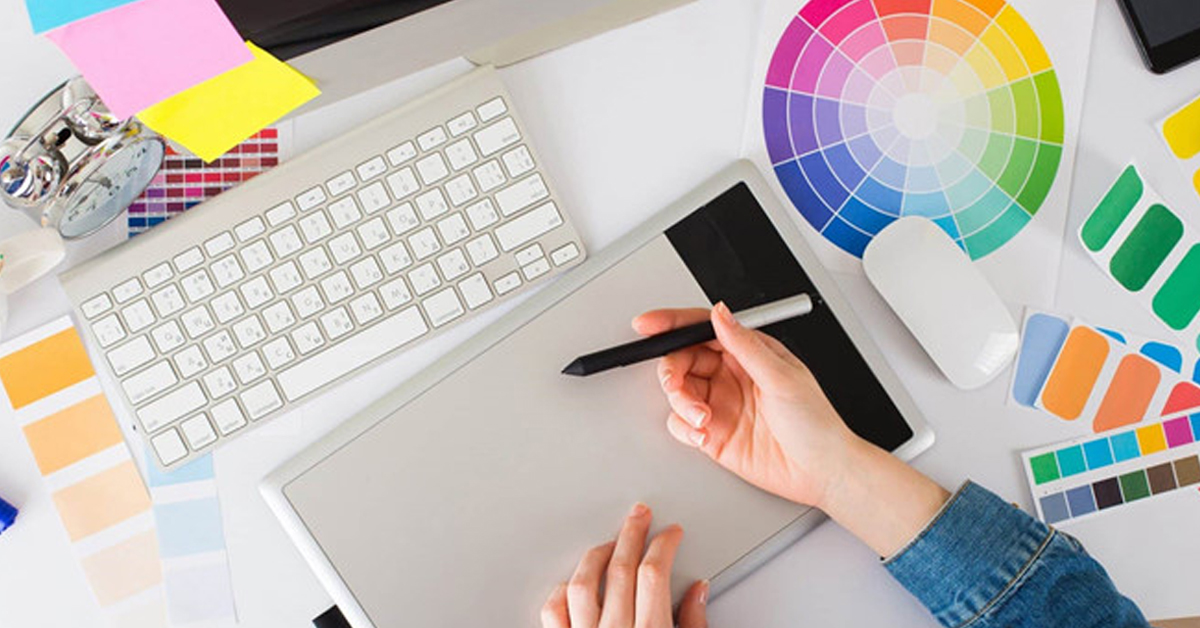 7. You can work on your own terms: become a freelance designer or self-employed at a design agency.
There are plenty of opportunities for designers to work for themselves, from freelancers to starting their own businesses. Some designers like to launch their commercial brands using their marketing and artistic skills to promote their product lines.
You may find one day you want to be a little more independent by freelancing. The benefits of freelancing can be endless. It won't be easy, that's for sure. But when you receive a project, work as a freelancer, you are your own boss, your time, of course, your income depends on the experience, the credibility you gain, the profile of the projects you've done… ., you take on many projects, you can have a much higher salary than only working at a company.
Gone are the days when you could enjoy a "job of a lifetime". Today, you're in luck if you can stay anywhere for more than 5 years. Sure, graphic design gives you the skills that are in demand and can be applied to many different career paths. They are transferable. One minute you might be working at a design studio, the next minute – you're working from home for a big brand. At the time of this writing, there are more than a thousand jobs in the field of graphic design on the search system, recruiting skilled workers, the form of hiring freelance designers is increasingly popular because both businesses and designers satisfy their own conditions because if graphic designers feel constrained by space and time when working, it will be a knife to cut off all their creativity, businesses will also can't control the creative mind in the way that they put all of their employees the same.
8. Make a real difference: You live in a time when millions of people can see your work, you want to be different
Every design project, from small to large, significant design projects has the potential to make a difference. It totally depends on how well you design and present your message like the right logo can help your local business attract more customers or you can point the right direction through effective work. Whatever your design is, the ability to make change is a plus.
If showing off is your thing and you want to see your name (or work) in the spotlight, highlighted, then graphic design is a big boost to the ego. Millions of people can see your design – online, on the street, in newspapers and magazines, on packaging. The eyes of the world will be on your creativity. And there's something really magical about that.
9. Graphic designers have a fun working environment: Self-created fun and excitement will stimulate the mind and work spirit of the designer.
Modern design studios are a dynamic and exciting place to work. Working as part of a creative team is inspiring and fun, and for the self-employed designer, there is an extensive online community of designers sharing feedback, work, and advice. . You will see advertising agencies, creative department staff, working overtime, dressed very personal, freely expressing themselves. Yes, that is the "designer's own universe" that ordinary people will have a hard time understanding. They always find fun by themselves to stimulate the brain to relax, all creative ideas cannot be created from the "barriers".
Technology is increasingly accessible, completely free of charge. The Internet offers endless sources of inspiration and learning. Feedback from others can be found instantly. There has never been a better time to design for yourself. You can even start your own side business and sell your greeting cards if that's what you want to do.
Once you become a graphic designer, you will find that your new found skills will transfer to many other parts of your life. You can get creative once you have an eye for composition, symmetry, grids, and lines.
10. Get paid, measure performance based on project performance that you create through design work.
Graphic designers express their art in a unique way. From choosing color palettes, images and types they also have to think through to tackle the blunt challenge. If you are the creative type, then becoming a graphic designer is the best option you can have to turn your ideas into reality. The other jobs have a system of work evaluation criteria, but especially the graphic designers, we can adapt any criteria for them. Your ability is reflected in the design work, communication results, project results that you contribute. When you are a professional designer, you will manage your own workload and best meet project requirements so you will get better payment and performance.
These are some of the reasons that show that choosing graphic design as a profession is always a great idea and best to get success in life with different exploration of design elements. But is it reassuring to know that if robots don't take over in the future, you could be headed for a different path – one of the many paths open to you, now that you're a graphic designer? What a wonderful time, ideal for creative freedom when choosing to learn graphic design from today.