To find out what is the difference between graphic design and multimedia design, we should first understand their definitions correctly: What is graphic design? What is multimedia design? What job will you do after studying? Understanding correctly to choose the right career is extremely important, especially for children from 9 years old or teenagers who are in high school, love art and design, have dreams related to these two types of design, Parents understand correctly, will help their children equip their children with the right skills and knowledge from the beginning, giving wings to their children's dreams "RIGHT SKILL – RIGHT DREAM".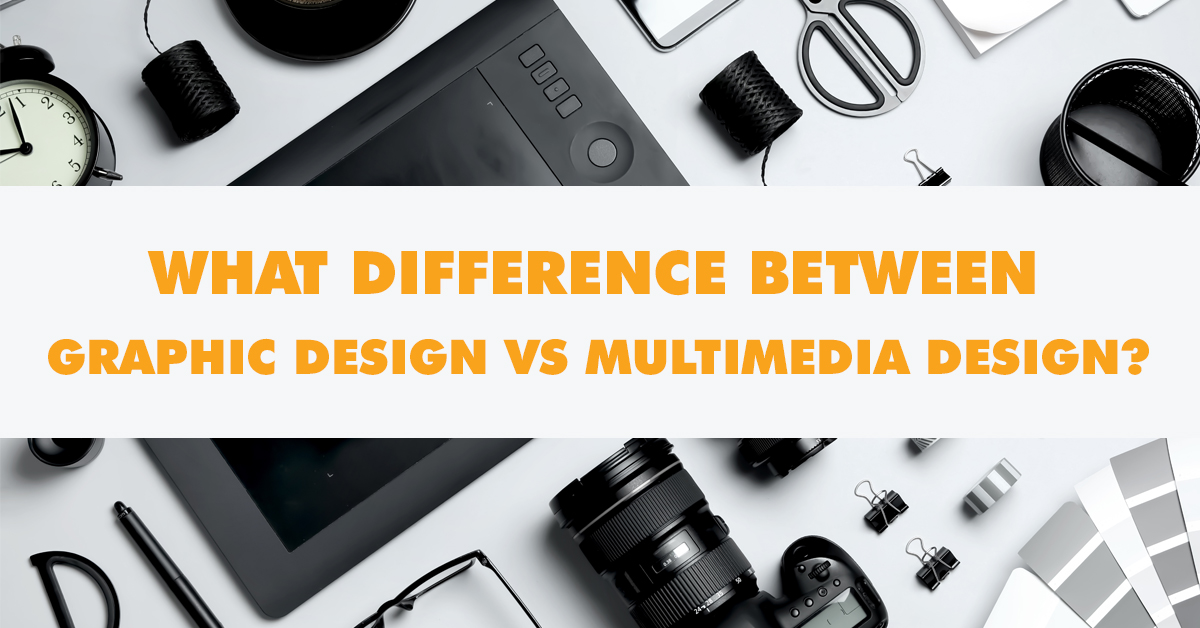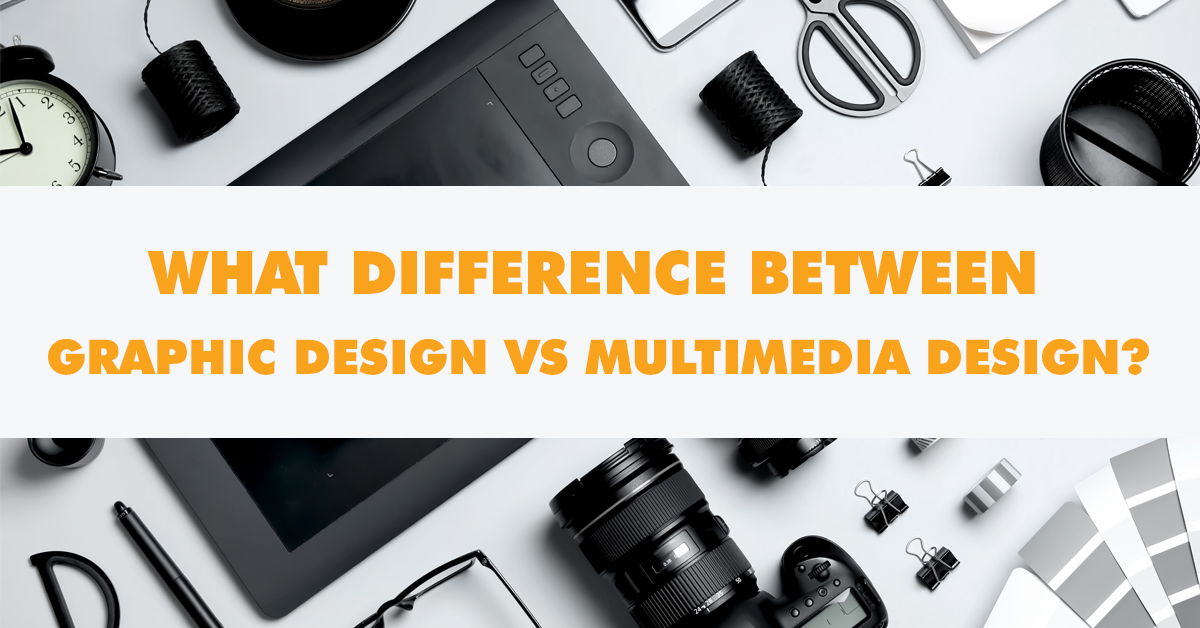 1. What is graphic design? What is Multimedia Design?
Graphic design is encapsulated in 2D rendering techniques such as the use of image processing software, vector drawing, page layout, based on the designer's artistic background and the specific needs of the customer. , to create digital files, for printing on flat surfaces such as books, newspapers, magazines, outdoor materials (billboards, on buses, stadiums, or printing on products). Household items such as tables, chairs, brands, product packaging, or fashion such as T-shirts, bags…
Multimedia Design is an overarching, broader field that includes the disciplines and tools of graphic design, animation, film effects, and publications. communication – sound. Specifically, digital advertising, media and entertainment products are also made with other specialized software (movie editing, visual effects, interactive web design, sound processing, Games making, acting, etc.) interior design, 3D animation …), expressed in other formats such as animated graphics, video, audio, text, animation, it is possible to integrate 2 or more of these formats together, with compatibility High efficiency, to broadcast and transmit to users via channels such as internet, television, display on terminal devices such as TV, computer, handheld device, smartphone, projection screen, ….
To sum up, graphic design is actually the foundation of multimedia design. When starting to learn design, graphic design will be the ideal start, after a period of intensive study in all fields, covering many media, you need to learn multimedia design.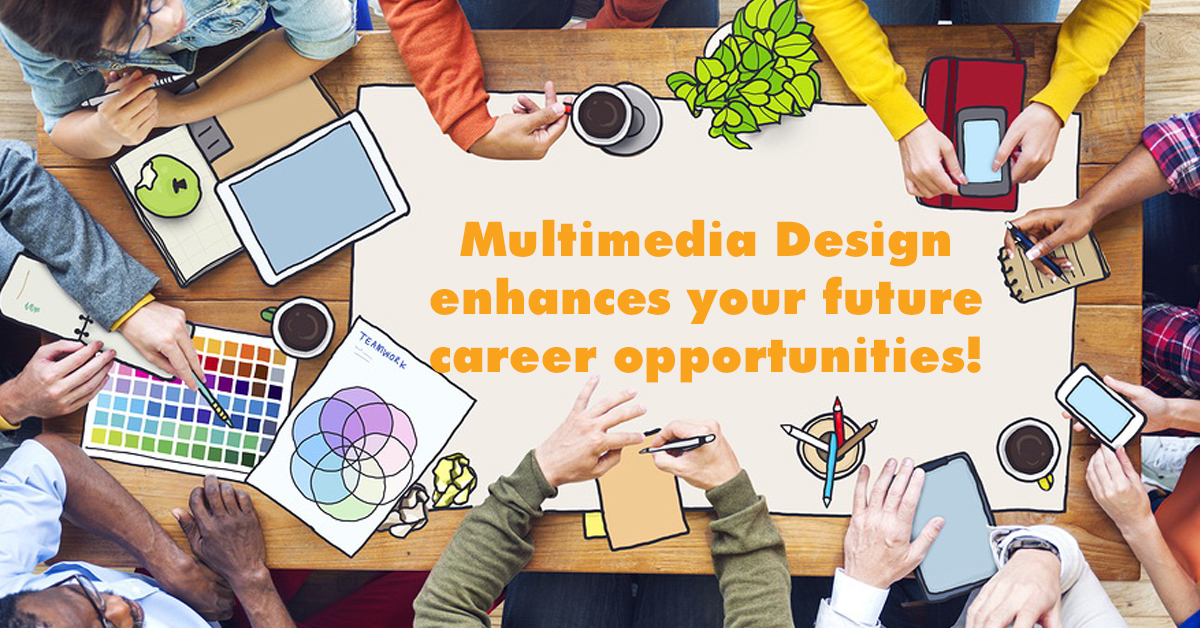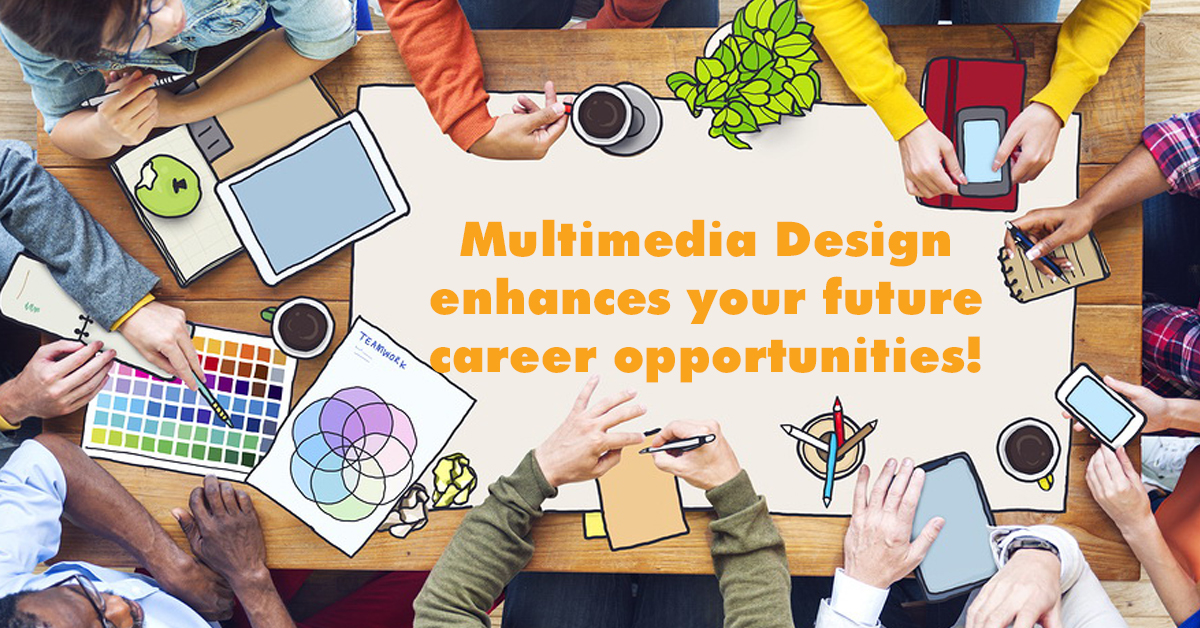 2. Multimedia Design enhances your future career opportunities!
Along with the "throne" of technology and media – advertising, the graphic design and multimedia design industry is becoming one of the attractive majors for young people who are passionate about design and like to work. in a dynamic environment. This is considered a creative discipline, where digital age "artists" transmit their work to millions of people in one note. People often compare "Design" as a profession with no limitations in space, time or borders, an indispensable part in conveying information and messages to the masses.
According to the Vietnam Advertising Association (VAA), our country currently has about 50 foreign advertising companies, nearly 3,000 advertising agencies and thousands of companies specializing in graphic design. Not only that, publishing houses, newspaper offices, television stations, printing houses, event organizations or businesses all have a need to recruit personnel in this field.
From the increasing demand of the social economy, graphic design graduates can easily find a suitable job with a starting salary of about 8-10 million VND/month in Vietnam, and $2.500/month in USA. Moreover, as a favored feature, the design profession always offers attractive part-time job opportunities.
As can be seen, learners of graphic design and multimedia design have a lot of "martial arts land". Therefore, it is not difficult to understand that these creative disciplines always have a large number of candidates, becoming one of the hottest majors today, not inferior to IT and Marketing. And also coincidentally, design, IT, Marketing, Redesign have a very close relationship with each other in many fields and jobs. A person who studies marketing, scores high when applying for a job by learning more design or programming skills, job opportunities are wide open, much easier to convert jobs.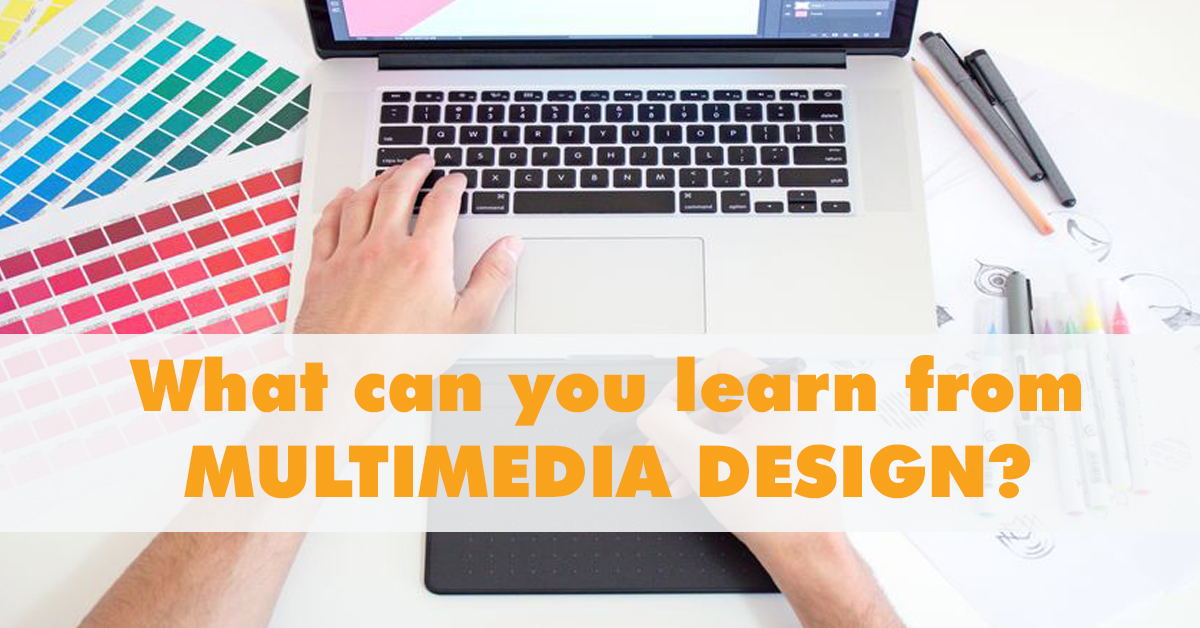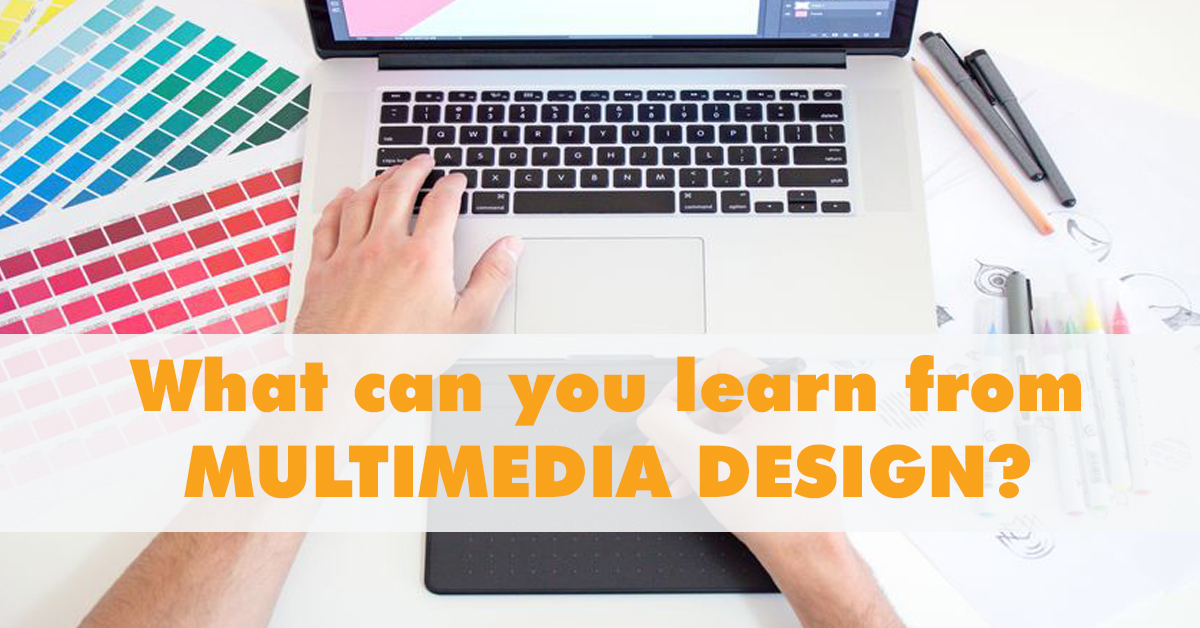 3. What can you learn from Multimedia Design?
In the multimedia design course, the amount of time studying graphic design accounts for 25-30% of the total study time of the program. Proficient people can work in the field of advertising, brand identity, printing, book layout, image processing with the following titles: graphic designer, illustrator, photo editor, layout artists, etc.
After a period of studying graphics, learners will learn more deeply about multimedia design and will be taught Web interface design (web designer) and 2D animated graphic design (flash animator), becoming a professional. film and sound editor (audio/video editor), storyboard, cinematography expert, post-production (VFX compositor), game production specialist, interior and exterior (3D) modeling animator, 3D modeler)… with such a tremendous amount of knowledge, career opportunities are also more open!
At DigiUni Junior, we offer a 3-year course in multimedia design for children 9 -18 years old. Students will learn from basic to advanced: vector drawing & editing images with design programs Adobe Photoshop, Adobe Illustrator and video editing with Adobe Premiere . By teaching individual attention method that focuses on learning of each student, we build a class of 3-8 students, 1 lecturer and 1-2 teaching assistants to deepen the learning as well as update the learning process, progress. Through each module, parents can follow and accompany their children on the journey to realize the dream of a future designer.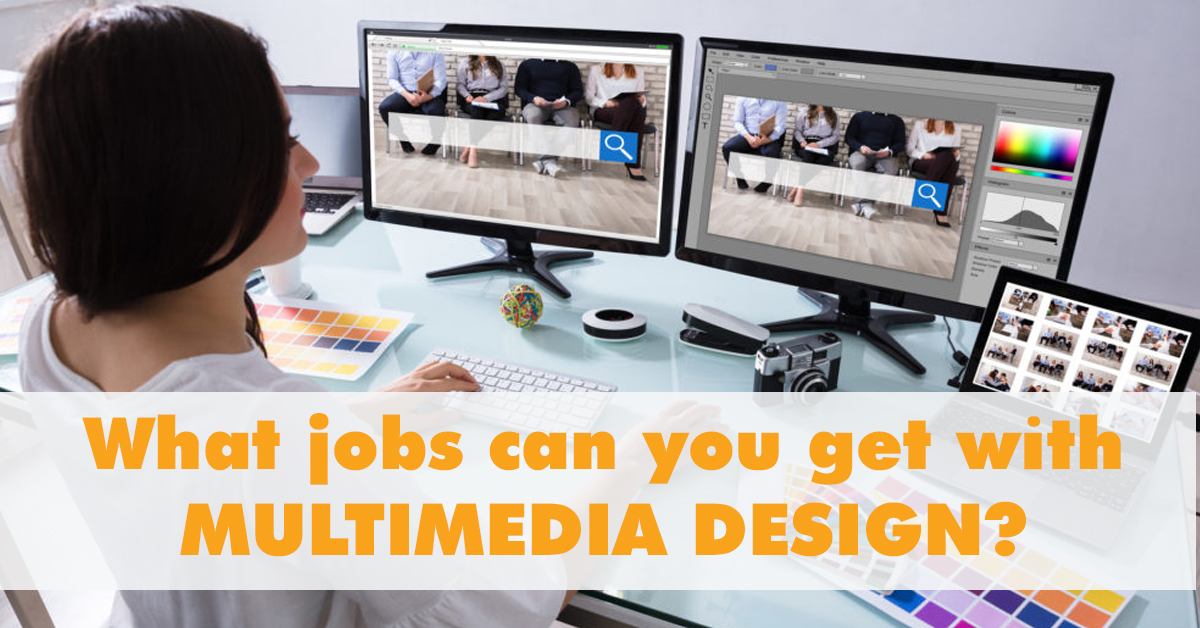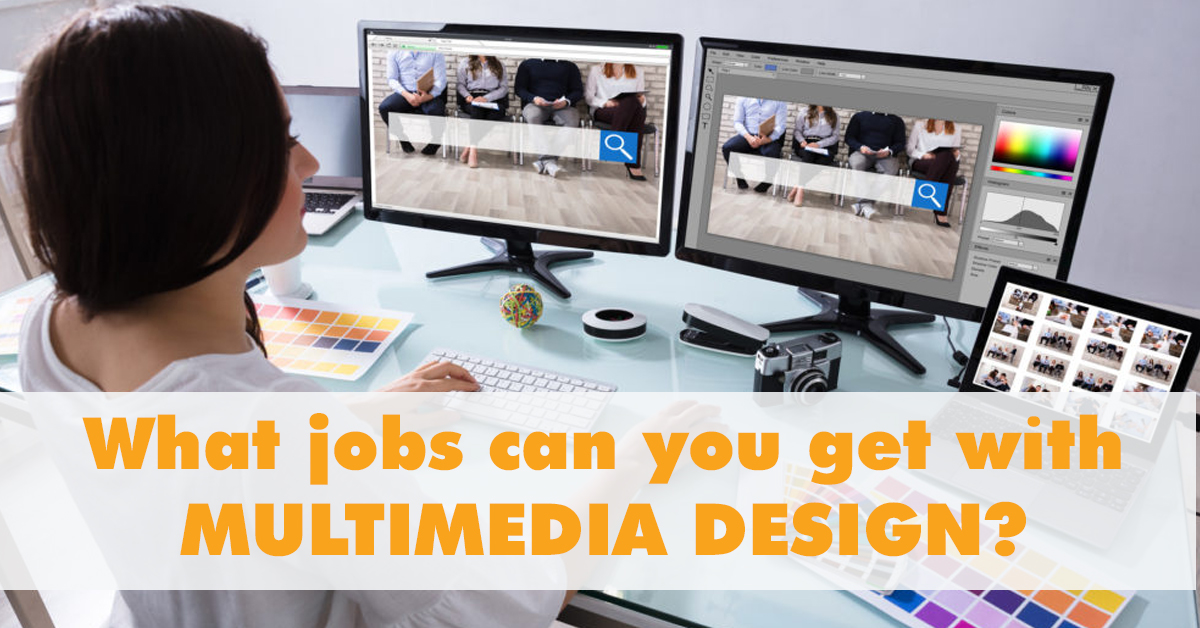 4. What jobs can you get with multimedia design?
As analyzed above, multimedia design includes graphic design, so graphic design jobs can be done, multimedia design certainly can be done, even more related jobs. , so we find out what are multimedia design professions
Multimedia designers use a variety of skills and equipment to create work that invokes a certain emotional response in the viewer. Skills they may use on a day-to-day basis include drawing, the use of computer software programs, and creating a storyline or message to accompany the visual image. Multimedia designers spend a good portion of their time in the research phase of a project. This is essential to ensure the success of the project once it goes through production and gets released to the public.
Here are 10 jobs needed multimedia design that related to arts, marketing and technology:
– Art Director
– Web developer
– Craft and fine Artist
– Digital Marketer
– Magazine Editor
– Video / film editor
– Photographer
– Interior Designer
– Architect
– Fashion designer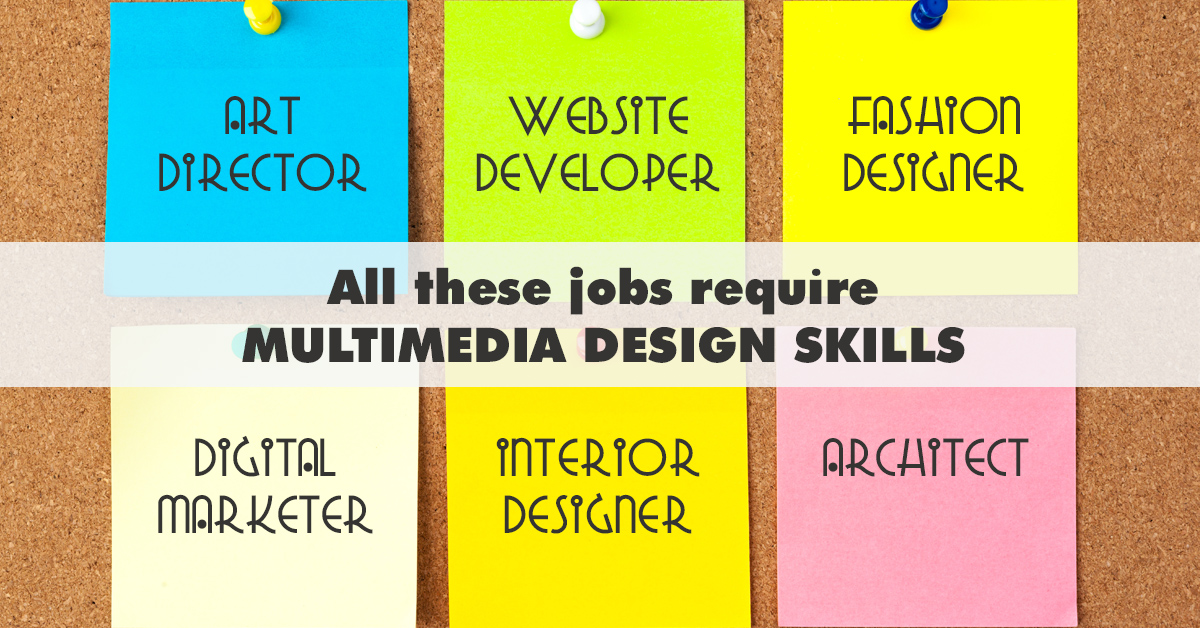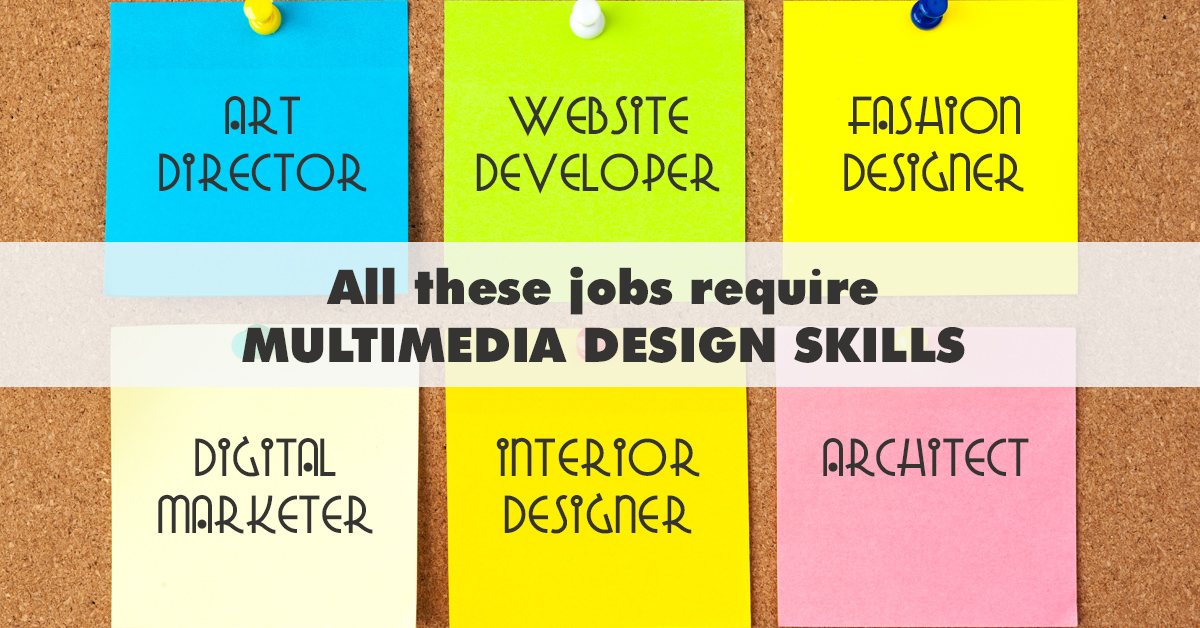 Recently, thanks to strong social networking, many famous personalities on social networks such as hot Tiktoker, Youtuber, Instagram…Approximately half of all people working as multimedia designers or animators are self-employed. This gives them greater control over the projects they work on and the ability to determine their own schedule. On the downside, they do not receive benefits such as paid vacation and health insurance from an employer. There may also be lags in work after completing a project. To avoid this, self-employed multimedia professionals must devote time each week to marketing their services and connecting with potential clients. They may work out of a home office or rent studio space.
Employers and clients who hire multimedia designers expect them to have a minimum of a bachelor degree and a professional portfolio that highlights their work. Those with a higher degree or a specialty certification can stand out when the competition for a specific position or assignment is strong. High school students who know they want to go into multimedia design should take as many art and design, computer graphics, and general business courses as possible. This will help to set the foundation for success in college and an eventual career.